Discoveries Powering Our Future
---
Trench Metals is committed to the identification and development of uranium deposits in the most environmentally responsible, carbon efficient, and cost effective manner possible.
LEARN MORE
"We are in the right place. This is the right time. And we are excited about this opportunity to be a part of discoveries that will power our future."
Athabasca Basin, SK, Canada
---
An exciting discovery in the heart of the Athabasca Basin. Trench Metals Corp's Gorilla Lake Uranium Project is located in the Cluff Lake area of Saskatchewan's Athabasca Uranium district, known as the home to the highest grade of uranium deposits in the world. The Gorilla Lake Project comprises nearly 7000ha near the Shea Creek uranium deposit and could not come at a better time. With world wide demand for electricity set to skyrocket and with more than 50 reactors set to come online in the next 6 years, the uranium that will fuel those reactors will be in high demand.
LEARN MORE
GET FUTURE NEWS ALERTS FROM US
2200-885 West Georgia St.
Vancouver, B.C. Canada
V6C 3E8
+1 604 493 2057
trenchmetals.com
[email protected]
Trench Metals Corp. is a mineral exploration company that creates value for our shareholders by engaging in promising mineral exploration opportunities using the latest technology and a data driven approach. Our number one goal is the advancement of projects through exploration, discovery and development: From discovery all the way to production. Our vertically integrated strategy combines decades of experience with proven technological advancements to allow Trench Metals to achieve exceptional shareholder value through the project's entire life-cycle of the mining process.
READ MORE
US MARKETS
NVTQD
OTC
MARKET CLOSED (JAN 01 00:00 UTC-4)
CANADA MARKETS
TMC
TSXV
MARKET CLOSED (JAN 01 00:00 UTC-4)
DEUTSCHLAND ATKIEN
33H2
FWB
MARKET CLOSED (JAN 01 00:00 UTC+2)
Nuclear power currently provides close to 55 percent of our carbon-free electricity.
One uranium pellet creates the same amount of energy as 149 gallons of oil.
The IAEA says Nuclear power generation will need to nearly double by the year 2050.
People without electricity worldwide
More electricity needed in US by 2050
Metric tons CO2 created by US power plants
CO2 emitted from nuclear power plants
"To combat climate change, the world must rapidly reduce its dependency on fossil fuels to reduce greenhouse gas emissions. Nuclear energy is low-carbon and can be deployed on a large scale in the time frame required, supplying the world with clean and affordable electricity.
READ MORE
The future of our #economy can't rely on the weather. #Nuclear is the best way to provide reliable, clean, #carbonfree electricity that drives our economy and new innovations that will power our future.

Read more:

#nuclearfuture #uranium $TMC
Soaring energy prices in Europe are forcing U.K. factories to shut down
Europe is facing an extreme squeeze for energy supplies, with gas and power prices breaking records day after day
financialpost.com
A strong call for extending the life of existing nuclear plants and building new ones from GMB National Secretary, Andy Prendergast. "There will be no #netzero by 2050 without new #nuclear"

Read more: https://world-nuclear-news.org/Articles/UK-unions-call-for-government-backing-of-new-build

#uranium #nuclearfuture $TMC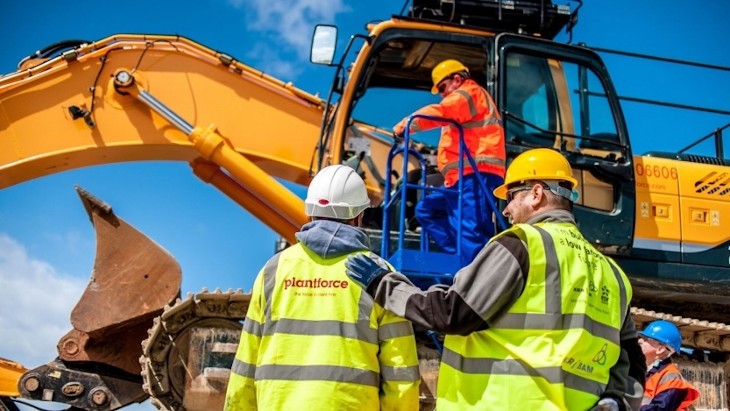 Twitter feed image.